Video Clips*


Introduction


Preparation


Stain Removal


Efflorescence & Cleaning


Paving Stone Sealer


Impressed Concrete Sealer

* Require Windows Media Player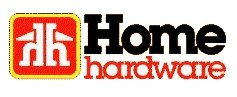 Available at
Home Hardware

and other fine hardware retailers.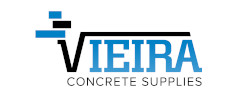 Available at
Vieira

Concrete Supplies.
Commonly Asked Questions
Concrete pavements can be constructed of Coloured Slab, Imprinted or Stamped Concrete or exposed aggregate. These concrete types may be poured natural or coloured. Colouring may be added throughout the concrete or trowelled into the surface only. The strength of the concrete can be increased by reinforcing it with fiber mesh strands, steel bars or wire cage. The tensile strength of concrete pavements range for residential application from 2000 to 10000 psi. The stronger the concrete, the longer it will last.

Another form of concrete paving is segmental pavers (also known as paving stones or interlocking stones). Segmental pavers are commonly used in residential and commercial paving due to their strength, beauty, resistance to the elements, unlimited designs, ease of application and the exceptional ability to lift and relay if the sub-terrain settles or sinks. Segmental pavers are extremely strong and durable and are more user friendly than pored concrete for homeowner installation.
When concrete is first installed, it's smooth surface and vibrant colours (when pigmented) look beautiful. If new concrete surfaces are left unprotected or improperly protected with inferior products, the smooth surfaces and vibrant colours will soon deteriorate and stains will penetrate leaving an unsightly mess. Assumptions that concrete is strong and maintenance free for life could not be further from the truth. Concrete is like a sponge, how quickly it deteriorates depends on what it absorbs. To confirm this, drive through your neighborhood and look at the countless number of unprotected concrete and paving stone driveways that are stained and damaged by natural elements and through owner neglect.

The appearance and/or integrity of concrete can be effected by the following:

Staining caused by the absorption of engine oils, transmission and brake fluids, automotive and barbecue grease, rust, paint, rubber, red wines or colas, tree berries and bird droppings. Stains are aesthetically unattractive and may be difficult to remove unless the concrete pavement is properly protected.
Acid Rain will continually dissolve the concrete's color pigments and erode the smooth finish of the pavement until it is left dull and pitted.
UV rays & Chlorine based Swimming Pool Chemicals will attack the iron oxide colour pigments within the concrete, thus fading it's vibrancy over time.
Freeze-Thaw Cycles (caused by water absorption into the concrete pores from rain or melting snow on Fall and Winter days where the temperature is above 0 degrees Celsius. Nighttime temperatures drop below 0 degrees Celsius and cause this absorbed water to freeze and expand, breaking down the concrete cells and it's overall integrity. Over time this will cause erosion, shaling and spalling. For great examples of this, examine any new sidewalk compared to a much older sidewalk. The difference is shockingly obvious.
De-Icing Salts can pit the concrete's smooth surface within one winter's use if left unprotected. A good protective sealer can help resist salt but will not eliminate the possibility of salt damage to concrete.
Efflorescence Deposits (white soluble salts which create a whitish haze on concrete surfaces). Efflorescence will obscure the true color of your pavement, slow down moisture evaporation and trap dirt in surface pores. Efflorescence is present in most concrete and "must" be removed from the surface prior to sealing.
Weeds and other vegetation will grow in-between the paving sand joints as seedlings take root in the surface of the dirty low sand joints.
Sand loss from the paving joints is inevitable with wind, rain wash out and tire pick-up. This may lead to unstable paving stones, possible base erosion and will promote weed growth. Sand joint stabilization is imperative and can be achieved through proper cleaning and sealing techniques.
How long should I wait before protecting my concrete pavement?
Poured concrete requires 30 days to cure prior to cleaning and sealing. The slower concrete dries while retaining moisture, the harder and stronger it becomes. To achieve this, many concrete installation company's cover their wet pours with plastic to retain as much moisture for as long as possible. Some contractors pour their concrete and then within a short period of time, apply a sprayed curing membrane. A proper curing membrane should be water friendly, light solids acrylic that is designed to slow the evaporation process from the concrete. This light membrane should then be removed 30 days later when the concrete is fully cured. Proper cleaning and sealing should take place after the removal of the curing membrane. All concrete (segmental pavers and poured concrete) require a minimum of 30 to 60 days with constant watering by the owner, to allow efflorescence to rise to the surface for proper removal prior to the sealing application. The longer you can wait for efflorescence to rise prior to cleaning and sealing procedures the better the job will be. The draw back to waiting too long is damage from staining, tire marks, colour fading from UV light and acid rain, dirt and most importantly freeze-thaw cycle damage.
Does concrete require chemical cleaning even if it's new?
All concrete and paving stones have efflorescence. Paving stones also have clay, dirt and silt in their surface pores due to the sweeping of sand into the paving joints during the final stage of the installation. These contaminants obscure the concrete's true colours and the ability of the sealer to properly bond with the surface. Proper chemical cleaning eliminates all of these hazards and ensures a beautiful, long lasting protective coating that will facilitate easy maintenance. Chemical cleaning is also necessary prior to every re-sealing so that dirt and contaminates are not trapped between the layers of sealer. Sealing or re-sealing without the proper chemical cleaning application will eventually require that all the sealer be chemically or mechanically stripped away at exorbitant costs ($2.00 and up per square foot).
What is efflorescence and how can it be cleaned from concrete surfaces?
Efflorescence is a whitish powder like deposit which often appears on concrete and clay products. This deposit is a residue of a soluble salt carried to the surface of the pavement or wall by evaporating moisture, which leaves a dry powder or calcified deposit upon drying. A phenomenon reported as early as the 1870's, efflorescence in itself, does not affect the structural integrity of the substrate. Efflorescence usually rises after installation as a powdery substance but can also form harder patches of calcium carbonate during the manufacturing process. The later being more difficult to remove. Hard, definitive white lines or patches (some appear to have a slight bluish tinge) on paving stones must not be confused with efflorescence. These residues are "lime" and often can not be removed at all or at least without substantial damage to the substrate. These pavers should be changed for aesthetic purposes.

The origin of these salts are found in the native soil, gravel or limestone pavement base, in the sand, aggregate, ash or cement used to manufacture concrete brick block or paving stones. Salts dissolve in either the ground water, rain water or water added to the mix the concrete and moves to the surface through evaporation. In basement walls, this travel action has been measured to be as much as 600 mm. Since the sun and warmer exterior air evaporates moisture at a faster rate, it causes a "wicking" action that continues to draw moisture to the exterior surface until the substrate is dry. The efflorescence continues to surface until either the salt or moisture supply has been exhausted - which in most salt cases occurs within 60 days - but has been known to last for many years in extreme cases.

Most efflorescence can only be removed with acidic solutions (such as acid rain over extended periods of time, or acidic based efflorescence cleaners). Although most efflorescence will dissipate with a few years of acid rainfall, Stonesaver does not recommend waiting for this to occur before applying a protective sealer. During this extended waiting period, the Pavement or walls could be damaged by staining, acidic etching, freeze-thaw cycles, pitting, spalling, traffic wear and color fading. Stonesaver recommends a minimum 60 day waiting period (with constant watering by the homeowner) after wall or pavement installation, to allow for the majority of efflorescence to surface, prior to cleaning and sealing applications.

CONCRETE CLEANER & SURFACE PREP
Stonesaver's Surface Prep is a highly concentrated Efflorescence Cleaner which requires no handling or pre-mixing of chemicals. Surface Prep comes complete with a pre-attached "E-Z Sprayer" (a hose end adapter which connects to your garden hose and disperses the Surface Prep in a cherry scented soapy solution. After a light scrubbing, the E-Z Sprayer adapter (along with an additional hose and gun) can be used to facilitate rinsing the cleaner from the surface. A one litre bottle of Surface Prep including E-Z Sprayer adapter, weighs less than 3.5 pounds and easily cleans 300 to 500 square feet of concrete pavement. It is the most user friendly acidic based cleaner available anywhere! Once the surface is completely dry, Stonesaver's Premium Sealers, Water Repellents or Paints can be applied for surface beautification and long term protection. Never: seal or re-seal a concrete surface which has not been previously cleaned with Stonesaver's Stain & Surface Prep Cleaners.
Can I walk or drive on my concrete during the cleaning and sealing process?
Once the surface is properly cleaned, it should not be contaminated prior to sealing. Vehicle tire tracks, grass stains from lawn mowers, skid marks from bicycles or mud from dirty shoes will be trapped and visible for years if sealed over. Between the cleaning and sealing process, pedestrians may walk on the surface with clean, dry shoes only.
Other important rules to follow in-between the cleaning and sealing process?
Once the surface has been cleaned it needs to thoroughly dry prior to sealing. This can take 24 hours in the heat of mid summer to seven or more days in the Spring or Fall. Areas that are covered like carports or areas that are shaded from trees will take much longer to dry at any time of year. Sealing a surface with excess moisture content will cause moisture blushing and possible sealer de-lamination over time. Never seal until you are sure that the surface is "completely" dry.

A good rule of thumb for paving stones is " when the sand joints are powdery dry and do not clump up when you run a finishing nail through the sand, then the entire surface should be ready to seal. For concrete, "if the cut lines show dampness or produce moisture when blown with a leaf blower, the surface is not ready to seal".

Remember! Turn off your irrigation system (sprinklers) throughout the cleaning and sealing process and for 24 hours during the drying process of the sealer.
Stonesaver solvent based sealers are designed to be applied in a fully saturating method either by rolling or spraying with an airless high volume sprayer. When using a roller, use a high pile 30 mm nap roller with a plastic sleeve and solvent resistant paint tray. Ensure that the concrete or pavers are sealed to the point of full saturation with any excess sealer being back rolled off the surface if unabsorbed within 1 minute.

If you wish to spray, choose only solvent resistant, high volume, airless sprayers. The use of pump sprayers is not advisable for many reasons. First, all pump sprayers are air driven and can inject air bubbles into the sealer. Pump sprayers also deliver variable rates of sealer depending on the air pressure that is in the container at that moment. As the air pressure constantly drops within the container between hand pumping, the flow rate of sealer also drops proportionately and causes uneven application. Most pump sprayers have such low flow rates that they can not deliver enough sealer to properly saturate the surface pores. Lastly, most pump sprayers are equipped with rubber gaskets that are not compatible with Stonesaver solvent based sealers. Most solvent based sealers require sprayers that are equipped with Viton or Teflon gaskets. Rubber gaskets will dissolve quickly when submersed in solvents and will interfere with the operation of the sprayer.
Stonesaver products are the longest lasting protective products on the market. Our economical blend Contractor's Choice Sealer will protect for up to 2 years on any concrete surface. The Concrete Sealer for Coloured Slab, Imprinted or Stamped concrete will protect for 2 to 3 years. The Paving Stone Sealer will protect for 3 to 4 years. The Basement Floor Protector paints can protect for many years depending on wear and abuse. The Porch & Floor urethane coatings can protect for many years depending on wear and abuse. The Concrete Water Repellent will protect for up to 10 years on vertical above grade concrete surfaces.
What do I do if staining occurs or contaminants land on my concrete pavement?
Certain stains or contaminants like paint, most acids, chewing gum, tar, rubber, rust, berries and tree sap are all topical stains. They do not penetrate the sealer and are very easy to remove by applying the correct stain cleaner, scrubbing and rinsing. Usually only one cleaning is necessary for these types of stains.

Stains like oil, brake fluid, transmission fluid, anti-freeze , gasoline and silicone ( Armor All) are all penetrating stains. Since Stonesaver protective sealers must be designed as breathable sealers, these aggressive fluids can slowly work their way through the breathable sealer and into the concrete below. How fast they can penetrate depends on the aggressiveness of the fluid. As an example, Oil depending on it's viscosity and the age of the protective sealer may take days to weeks to work it's way through, while gasoline, transmission or brake fluid will penetrate within hours. For these types of penetrating stains, you must first remove the sealer over the stain with Stonesaver Stripper. Failure to do this will result in exhausting cleaning attempts with negative results, as the stain is trapped under the sealer. After stripping the sealer away, you would use the appropriate stain remover to extract the fluid from the exposed concrete. You must then wait until fully dry and seal with a brush, using the appropriate Stonesaver sealer.

The best advise for staining is to always keep some Stonesaver Citrus Oil Degreaser on hand and to immediately clean penetrating stains immediately as you notice them. If you don't keep stain cleaners on hand, then when you notice a stain and have to get around to buying some cleaner, it might be too late to remove easily and inexpensively.
What does it mean if my sealer or concrete has hazy white spots and how do I correct it?
Sealed concrete can have whitish areas for the following reasons:

Cause:
If the concrete was not properly cleaned and prepared for sealing, then the sealer can fail to bond to the concrete and may eventually start to lift and peel away. This will cause a white hazy appearance until the sealer has been completely de-laminated.
Cure:
Allow sufficient time for the sealer to wear completely away or remove mechanically by stripping or soda blasting, prior to a proper cleaning and sealing application.

Cause:
If the concrete has been sealed too often (example; every year) then excess sealer build up will eliminate breathability and cause vapor entrapment in the sealer and a foggy appearance.
Cure:
Allow sufficient time for the sealer to wear completely away or remove mechanically by stripping or soda blasting, prior to a proper cleaning and sealing application.

Cause:
If a solvent based sealer has been applied to a damp surface or if the surface gets wet while the sealer is curing, then the sealer will moisture blush (usually within 48 hours after sealing). Moisture blushed sealer appears white as the acrylics are crystallized due to the interrupted drying process.
Cure:
Reapply a mixture of toluene solvent and sealer at a ratio of 2 to 1 and apply over the clean dried moisture blushed sealer and work in with a roller. Allow to dry without moisture intrusion.

Cause:
If efflorescence salts are present underneath the protective sealer they will exhibit white dull areas.
Cure:
There is no correction for this and efflorescence is part of all concrete and can not be controlled.